YOU WON'T BELIEVE WHAT KIND OF HARDSHIPS THESE SELF-MADE ENTREPRENEURS HAD TO ENDURE
This set of stories enjoys an ever-lasting appeal, the tales where the underdog with humble beginnings wins. The true stories of survival, heroic struggle against biting odds and eventual triumph continue to inspire people, give them courage to fight, hope, and encourage them to persevere. Here are some of these inspiring stories from to rekindle your never-say-die spirit…
ANDREW CARNEGIE: THE TYCOON FROM A CROFTER'S COTTAGE IN SCOTLAND
The famous founder of Carnegie Steel was born in a poor crofter family in Scotland growing up in abject poverty in a hut. He often slept hungry before the family shifted to the US. At 13, he worked in a cotton factoryin Pittsburgh and became a telegraph delivery boy but was soon promoted to the operator position. A personal library boosted Carnegie's educational pursuits and a passion for reading.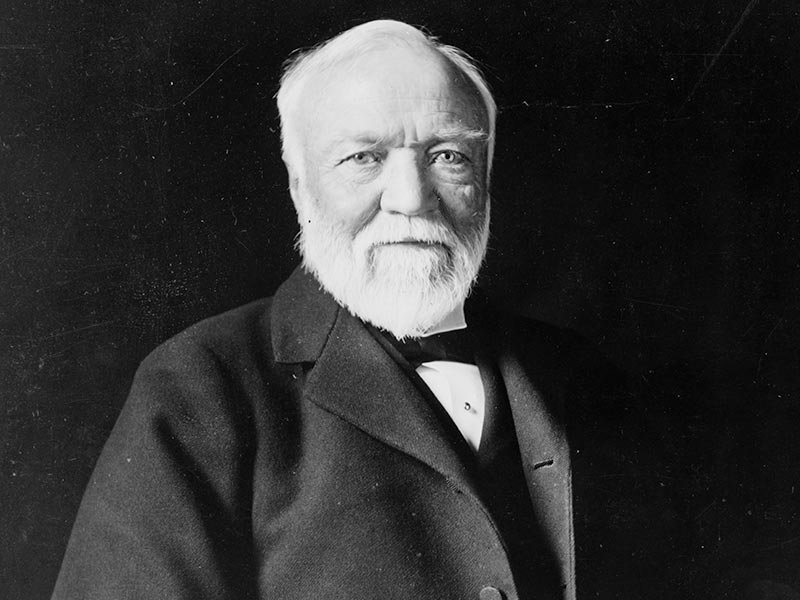 After a series of jobs in the railroad, he read about the steel business and industry in general and made small investments in oil and steel companies that earned huge returns.Carnegie Steel Corporation started in 1889 and hebecame the richest man across the world. Carnegie Steel was sold for $480 million to JP Morgan and Andrew Carnegie became a great philanthropist, donating millions for the New York Public Library,set up the Carnegie-Mellon University in Pittsburgh, and set up Foundations for Teaching and for World Peace.
SAMUEL WALTON: FROM PAPER DELIVERY AND MILKING COWS TO BECOMING A RETAIL GIANT
Walton grew up in the times of the Great Depression (1929-39).He delivered milk and newspapers and sold magazine subscriptions. While in college, he worked at odd jobs, like waiting at tables. After graduation during World War II, he joined the US Army and thereafter managed a variety store at age 26.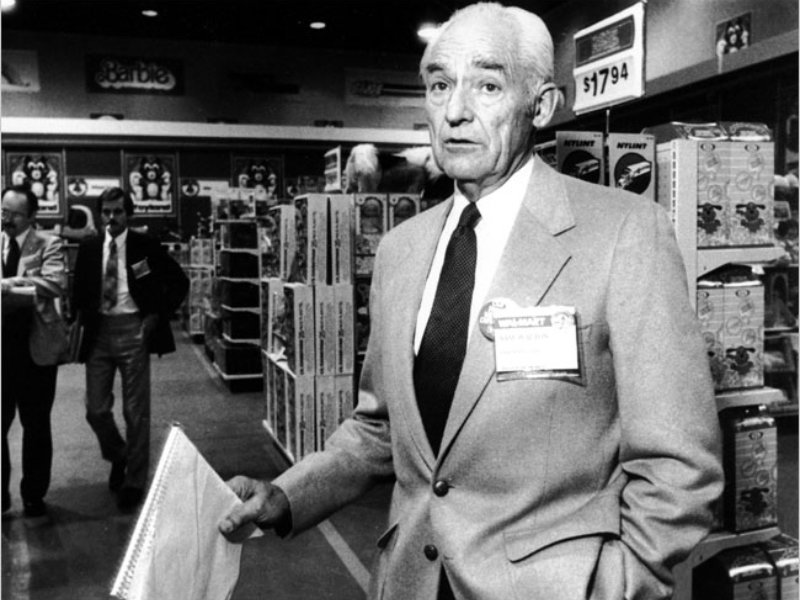 Taking a loan to purchase and set up his first store and with simple business innovations, he soon bought a second store. The first Wal-Mart opened it's doors on July 1962 in Arkansas and the entrepreneur who converted a small grocery store into the giant Walmart supermarket chain, amassed a fortune of over $23 billion. Sam Walton was ranked by Forbes, as the wealthiest person in the US (1982-1988).
OPRAH WINFREY: THE MEDIA QUEEN WITH A DIFFICULT CHILDHOOD
The Oprah Winfrey Show is the highest-rated day time talk show in history and Oprah Winfrey, is among the wealthiest African-Americans from the 20th century. Born to poverty, her mom was a teenaged single parent from rural Mississippi and Oprah was raised in Milwaukee. She mentions childhood problems; she was indecently assaulted at age 9 and finally at age 13, ran away from home after years of abuse. She became pregnant at age 14 but soon her infant son died.
While still studying in high school, she found herself a radio job co-anchoring the local news show when she was 19. Due to her expressive ad-lib delivery she shifted to daytime-talk-shows. When her talk show was syndicated and went national, that's when she finally became a millionaire at age 32 and created an intimate kind of media communication. Forbes' international listed her as the only black billionaire (2004 to 2006). By 2014, her net worth was over 2.9 billion dollars.
JAN KOUM: UKRAINIAN IMMIGRANT TURNED SILICON VALLEY MOGUL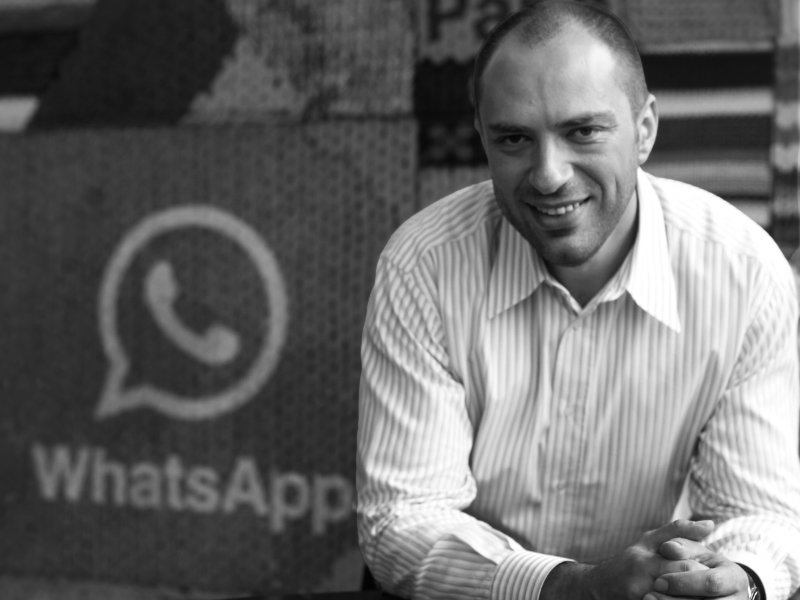 Koum was in the countryside of Kiev, Ukraine and was the only child of a construction laborer family. His house had no running hot water and they rarely used the phone as his parents feared that the State has tapped it. Jan's mother took him and migrated to California when he was 16, and he took up a job sweeping a grocery store, when he was not queuing up to collect food stamps.
He became an expert at computer hacking by the age of 18, being employed as a security tester by Ernst and Young and in 1997, Yahoo recruited him as an infrastructure engineer. In 2009, Koum purchased an Apple iPhone and realized its potential to spawn an apps industry. On his birthday, the very same year, he incorporated the company in California and called it WhatsApp Inc. Facebook purchased WhatsApp for $19 billion 5 years later. WhatsApp floored Mark Zuckerberg so much that the record purchase was made to ensure that the two become friends.
DHIRUBHAI AMBANI: THE POLYESTER PRINCE SOLD FRITTERS AT VILLAGE FAIRS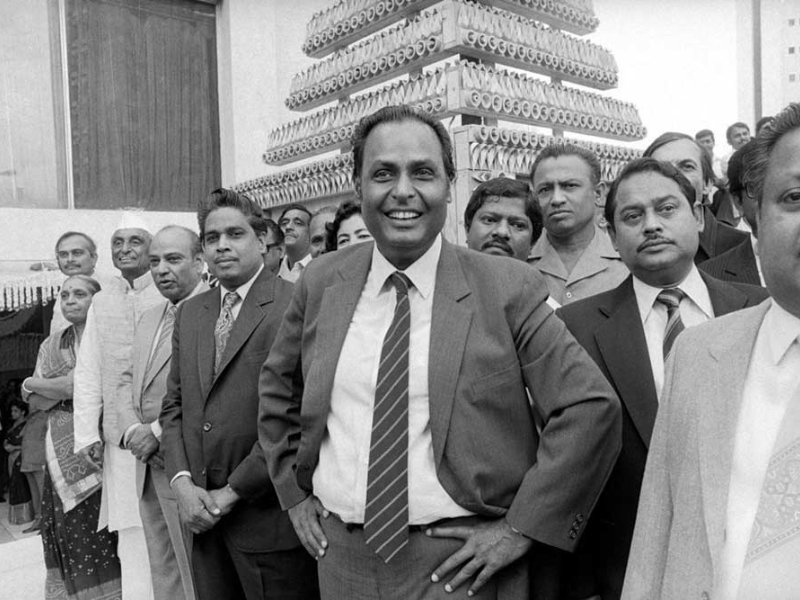 Dhirubhai Ambani is surely one of India's heroes from very humble begennings. The Reliance Industries founder was one of 5 siblings in a school teacher's family. He sold groundnut oil in retail and set up fritters stalls at village carnivals and fairs for money. When he was 17 years old, he went to Yemen in 1949 and became a dispatch clerk at A. Besse to earn a living. When the company became Shell products' distributor, Dhirubhai managed the company's oil station at the Aden port. Upon his return to India, he set up his first textile mill, and the rest is history. Though his business ventures were huge successes, there were issues regarding manipulations at the Stock Exchange.His critics accused him of unethical deals and transactions, but even a federal investigation failed to find any evidence.By 2007, the Ambani family's combined net worth stood at a whopping $60 billion, making the Ambani family, the 2nd richest global family.